HSMAI Europe 3rd Annual Digital Marketing Conference 2014
Thursday November 6th at World Travel Market (WTM) in London
HSMAI Europe 3rd Annual Digital Marketing Conference will take place on Thursday November 6th at WTM, South Gallery Rooms 23-26. Registration from 9 AM and the educational programme starts at 9:30 AM and lasts until 4 PM.

See the agenda below and register now for HSMAI Europe 3rd Digital Marketing Conference on emerging trends in hospitality digital marketing and take advantage of the generous offer.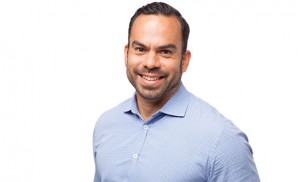 Moderator for the day: Erik Munoz (left), HSMAI Europe Advisor.
HSMAI Europe 3rd Annual Digital Marketing Conference is expected to attract executives from the travel and hospitality industry interested in the latest trends and developments in their field of expertise. Content for the day will therefore cover the latest in online analytics, increase of direct conversions and metasearch.
I am delighted WTM is hosting the HSMAI Europe's Digital Marketing Conference. The event tops off a jam-packed final day for WTM
— Simon Press, Senior Director, World Travel Market
Register here for the HSMAI Europe Digital Marketing Conference:
https://www.eventbrite.co.uk/e/hsmai-europe-digital-marketing-conference-tickets-13006557965
Agenda
09:00–09:30
Arrival and registration
09:30–09:35
Welcome
09:35–10:05
The Future of Digital MarketingTerri Scriven
Industry Head Travel, Google
10:05–10:35
Effectively managing digital marketing budgets in order to secure the best ROIEffectively managing & measuring digital marketing spend – with marketing budgets increasingly moving towards digital, understanding how much to spend and where you are getting value for money is more important than ever.

In this talk, Sam & Chris from Occupancy Marketing shall go through how to determine whether you are setting the right budget for online marketing, which channels to consider utilising dependant on your needs, and how to then measure whether your marketing is performing well and generating a return on investment. This shall also include a look at Attribution Modelling and how this can be applied to different marketing channels for a clearer reflection of their impact on your business.

Chris McGuire
Operations Director, Occupancy Marketing

10:35–11:05
Conversion Optimization Case StudyYour ability to compete in the digital marketplace depends on your ability to convert successfully through your website. For hotels this means converting a website visitor into a direct booker.

Although the techniques for improving online conversion have been proven by online retail and adopted to great success by OTAs, the hotel industry lags woefully behind with its owned channel (ie. its website) and pays the price with the continuing dominance of the OTAs (and the cost that incurs for each hotel).

In this talk, Frank Reeves from Avvio demonstrates proven techniques for increasing direct bookings through conversion optimisation. Frank will overview the critical link between strong conversion and more aggressive digital marketing and explains how new channels such as meta search can then be exploited to drive channel-shift back to the direct channel.

Frank Reeves
Co-founder and CEO, Avvio

11:05–11:20
Coffee break and networking
11:20–12:15
Panel discussion «Metasearch – Online travel game changer, or a new step in customer ownership?"We explore the role that Metasearch sites from Google, TripAdvisor, Trivago, Skyscanner, and many others play in online travel and how this will impact share shift between hotels and new types of short-term accommodation, customer acquisition, customer ownership and future revenue strategies. Representatives from the major Metasearch players discuss the future challenges and opportunities.

Main Topics:

Acquisition Costs, CPC
Technology Integration
Consumer behavior

Nikhil Gupta
Director of Hotels and Car Hire, Skyscanner
Daniel Holl
Global Sales, trivago GmbH
Maud Larpent
Director, Direct Connect Development, TripAdvisor
Terri Scriven
Industry Head Travel, Google
Riko van Santen
Vice President Digital Strategy & Distribution, Kempinski Hotels S.A.
Moderated by Ullrich Kastner
CEO, Myhotelshop
12:15–13:15
Lunch and networkingLunch at the Boulevard Bar&Grill and possibility to visit WTM
13:15–13:40
Roundtable discussions – Concurrent sessions led by specialists in their field. Three 25-minute sessions. Session 1. Choose from:
Option 1
Responsive design and workflow has been hailed as the future of web development.This requires an understanding that the diversity of screen sizes and devices require a new way of interpreting content along with new methods of collaboration. But it's important to remember that there are limits to what responsive design can achieve on its own.

This session will provide multiple perspectives, based on real-world experiences in hospitality, on what responsive design can do, what its limitations are, and what its future might hold.

Niklas Schlappkohl
Director, eCommerce, The Carlson Rezidor Hotel Group

Option 2
Review and Reputation ManagementThe rapidly increasing trend of travellers to consider reviews as part of their booking decision has quickly changed consumer habits in the hotel industry. This means that review management is a core function of a hotel's management and marketing strategies.

Guest reviews act as both positive and negative multipliers for a hotel. It's for this reason that he want to empower hoteliers and decision makers by giving them the insights necessary to actively use and manage guest reviews. He will cover why guest feedback is important and how to constructively respond to it.

Torsten Sabel
Chief Operating Officer, Customer Alliance

R.J. Friedlander CEO, ReviewPro

Option 3
How guests feedback should dictate operational processes and marketing strategy.Séverine Obertelli will open a discussion on the opportunities arising from collecting and using guests feedback and ratings to drive quality and operational processes across broader hospitality organizations: hotels, serviced apartments and vacation rentals. In particular:

The role of customer feedback, either via social media, independent sites or internal reviews, in driving quality across an organization
The value of complaints; threat or marketing opportunity?
Using feedback to continuously improve services and enhance overall brand – image of the company, employees loyalty, guests but also wider community

Séverine Obertelli
Head of Sales & Marketing, Europe, Maxxton

Option 4
Communicate better with your guests and drive increased revenue with Mobile technologiesMews Systems is a technology company trying to redefine the customer journey. Combining a powerful Cloud-based Property Management System (the Mews Commander) with a guest-facing concierge application (the Mews Navigator), as well as a host of other application which make it easy to manage both your property and the relationship you have with your guests.

Richard Valtr
Founder and Chief of Product, Mews Systems

Matthijs Welle
CEO, Mews Systems

13:40–14:05
Roundtable discussions, session 2. Choose your second option.
14:05–14:20
Coffee break and networking
14:20–14:45
Roundtable discussions, session 3. Choose your third option.
14:45–15:15
Best practices in online success measurements – It's time to challenge the metrics.The current use of Analytics and online metrics such as visits and «conversion rate» does not live up to the demands of today, where a person-centric understanding of peoples behaviour is needed. With better data infrastructures and cloud data comes a possibility to significantly change the way data is used to make decisions.In this inspirational talk, Kristoffer will focus on the possibilities now available to us – better metrics for success measurement, better understanding of the why (not just the what), and examples of what data modelling can do in the hospitality sector. Kristoffer will use (anonymised) examples from hotel and airline industry to share the inspiration.

Kristoffer Ewald
Group Director Digital Intelligence & Analytics DNA by NetBooster and Group Management

15:15–16:00
Analytics Best PracticesA common complaint among digital marketers is that analysts provide data, but not insights. Today's analytics tools give us the ability to track detailed actions of our customer on our websites and across a wide range of devices. With so much data available, how can an analyst find the story in the data?

This presentation will provide tips for how to tell stories with data. Whether you are an analyst who provides data and insights to your organizations, or if you are a marketer who needs to rely on data to effectively run your business, this presentation will give you valuable insights into how you can use data to understand the story about your company's performance and your customers' behavior.

David Nelson
Global Practice Lead, Digital Analytics, eClerx Digital

16:00
Closing of conference
HSMAI member: EUR 165 – including lunch, snacks and drinks.
Non-member: EUR 210 – including lunch, snacks and drinks
Register here for the HSMAI Europe Digital Marketing Conference:
https://www.eventbrite.co.uk/e/hsmai-europe-digital-marketing-conference-tickets-13006557965
More about the speakers
Terri Scriven
Industry Head Travel at Google
Terri Scriven is an industry expert and leader in both the Online Media and Travel industries, with over 15 years of consulting and industry experience. She has a solid balance of advertising industry knowledge, account management, relationship management, structured thinking and analytic experience to support Google's clients in reaching target audiences and to help them grow in the market.
Frank Reeves
Co-founder and CEO, Avvio
Frank Reeves is the Founder of Avvio.com and more than a tad obsessed with delivering innovative technologies and new distribution networks to grow direct bookings for hotels.
Chris McGuire
Operations Director, Occupancy Marketing
Chris started his career in digital working over 10 years ago as a developer, but found himself increasingly more intrigued by what happens to a website after it has been built. This has led to his focus on using visitor tracking to measure the performance and value of online marketing.
Today, Chris is Operations Director at Occupancy Marketing, a leading online marketing agency specialising in the Travel & Tourism industries, and is responsible for the day-to-day running of the company.

Daniel Holl
Global Sales, trivago GmbH
Daniel has more than 13 years of experience in both the tour and hospitality sectors. For the last 4 years Daniel has been managing trivago's hotel meta-search direct connect program globally. In his role at trivago, he has developed, implemented and proven the success of the meta-search hotel direct model by consistently driving high volumes of qualified leads to brand domains.
Daniel is an expert in GDS/CRS meta search integration best practices and frequently speaks on the technical viability, and sustainability of such programs. He joined trivago in 2009. He holds a Master's Degree in Tourism Business Administration from the University of Birmingham.
Riko van Santen
Vice President Digital Strategy & Distribution, Kempinski Hotels S.A.
Riko van Santen is based at Kempinski's headquarters overseeing the Distribution, E-Commerce, Revenue Management, and Loyalty disciplines. In this position, he architects the strategic direction of the company's digital marketing, pricing and guest engagement initiatives.
Prior to joining Kempinski, Riko oversaw 1,100 properties under 7 brands ranging from budget to high end luxury, as Vice President Distribution and E-Commerce at Louvre Hotels Group, a Starwood Capital company based in Paris, France. Riko began his career gaining front office and operational experience at the Hotel Okura, followed by revenue and digital marketing positions at Utell/Pegasus Solutions, NH Hotels, and Golden Tulip Hotels. Riko constantly embraces the rise of technology deployment in the hospitality industry, translating technical advances into market growth.
Maud Larpent
Director, Direct Connect Development at TripAdvisor
Maud Larpent heads up the development of Direct Connect solutions for independent hotels & B&Bs on a global scale, focusing on services such as TripConnect. TripConnect is the latest offering for accommodation businesses on TripAdvisor enabling independent hotels and B&Bs to compete for bookings on the world's largest travel site. Maud works with connectivity partners on integration and building awareness for TripAdvisor's Direct Connect offerings.
Maud has been working at TripAdvisor since 2008 and prior to joining the Direct Connect solutions team, she drove content syndication and review collection efforts for hotel chains across EMEA as part of TripAdvisor's Partnerships division. Previously, Maud worked for Reuters on online innovative products in Europe and Australia.

Nikhil Gupta
Director of Hotels and Car Hire, Skyscanner
Nikhil Gupta has a deep understanding of the internet economy, global distribution, e-commerce, marketing, sales and revenue management. A particular focus being in hotel distribution (web, voice, online travel agencies, meta search and global distribution systems), loyalty and B2B direct sales.

Niklas Schlappkohl
Director, eCommerce, The Carlson Rezidor Hotel Group
Niklas Schlappkohl has spent his entire career online, beginning with online content management at Netscape 18 years ago. He began his career in the hospitality industry about 13 years ago combining his passion for travel with the digital world. He has been fortunate enough to be based around the globe, giving him insight into many markets and the user experience from multiple cultural and language perspectives.
Torsten Sabel
Chief Operating Officer, Customer Alliance
Torsten Sabel has more then 10 years of hotel and quality management experience at independent hotels, Swissôtel Hotels & Resorts and designhotels.com in Germany, the Netherlands and the USA. As an expert on hotel marketing and sales, review and reputation management, quality management and Internet business, Torsten Sabel enjoys sharing his knowledge and experience on the hotel industry and review management with others.
RJ Friedlander is the CEO of ReviewPro and a private investor in a number of other internet start-ups.  Prior to ReviewPro, Friedlander worked for 18 years in the Internet and technology sector in Europe, the US and Asia, including 10 years as a senior executive in Grupo Planeta, overseeing the group's Digital Media Division.  In addition, RJ is an Advisor/Board Member of the Centre for Hospitality Research at Cornell University, IHire Inc and HSMAI.

Séverine Obertelli
Head of Sales and Marketing Europe, Maxxton
Séverine Obertelli develops and manages Maxxtons UK-based multilingual European support and service team. She has years' of experience in marketing, sales, sales management and international business development. Séverine has an excellent international outlook on business development. Séverine has worked in various technical sectors. These include: banking, IT; manufacturing; and business services.
Richard Valtr
Founder and Chief of Product, Mews Systems
Richard Valtr has grown up around hotels, coming from a family of hotel developers and operators. He was responsible for the project management of the hotel where the idea for the hotel system was born, managing all aspects from concept design to procurement and construction oversight, and managing a budget of over EUR 15 million.

Matthijs Welle
CEO, Mews Systems
Matthijs Welle has 14 years of experience in the hotel industry, majority of this time was spend with Hilton Hotels in a variety of roles in Food&Beverage, Front Office, Regional Sales for Eastern Europe and Russia covering 25 hotels in a wide variety of markets.
Kristoffer Ewald
Group Director Data and Analytics Services, DNA
Kristoffer Ewald is an internationally recognized digital strategy and marketing specialist with 17+ years of experiences. He has launched a series of startups including The Milk, a first mover on online strategies consulting focused on usability, behavioural analysis and analytics, later acquired by Netbooster Group based in Paris and Europe's largest independent performance agency. Kristoffer now leads the team that delivers data-driven optimization strategies to strategic clients. Kristoffer is a very popular and well received international speaker.

David Nelson
Global Practice Lead, Digital Analytics, eClerx Digital
David Nelson is the Global Practice Lead for Digital Analytics and Competitive Intelligence at eClerx, where he works with clients to build teams and customized processes for organizations involved in web analytics, sales and marketing analytics, pricing, and competitive intelligence. He has over 15 years of experience supporting and managing analytics teams at Fortune 50 companies, including Intel and Dell, before joining eClerx.
Ullrich Kastner
Managing Director and Founder, myhotelshop GmbH
Ullrich Kastner has been Managing Director & Founder of Germany-based myhotelshop GmbH since February 2012. The start-up supports hoteliers in their online marketing efforts by providing a channel management software for marketing placements like trivago and alike. He served recently as consultant to hotel price comparison leader Trivago, developing their mystery guest program across Europe (Sept 2011 – July 2012).
Prior to this he was Executive Director at hotelreservation.com (ab-in-den-urlaub.de), a leading German OTA (March 2010 – December 2011). He oversaw hotel supply, content, sales and XML development. He was also Senior Account Manager at TripAdvisor (December 2008– March 2010), responsible for strategic account management and building new relationships with hotel portals, OTAs and tour operators across Germany and the Netherlands. Prior roles were in online distribution management at Accor and Hilton.
Register here for the HSMAI Europe Digital Marketing Conference:
https://www.eventbrite.co.uk/e/hsmai-europe-digital-marketing-conference-tickets-13006557965
For questions please contact us: bgb@hsmai.no +47 916 52 873
CANCELLATION POLICY: Cancellations received three weeks prior to the conference will receive a full refund less a 75 Euro administrative fee. Cancellations received between three and one week out are entitled to a 50% refund. Cancellations received within one week will not be refunded. All cancellations must be received in writing.
For more information or questions please contact Benedicte Gilroy Bøgh at bgb@hsmai.no.