Are you the next commercial leader? If so, join HSMAI Region Europe COMMERCIAL SUMMER CAMP 2019
HSMAI Region Europe
COMMERCIAL SUMMER CAMP 2019
4th – 9th of August 2019
Amsterdam
Potential candidate profile:
The Commercial Summer Camp focuses on developing cross-functional strategic thinking and leadership skills, to enable tomorrow's commercial leaders in the hospitality industry. The ideal candidate is already a sales, marketing, or revenue management expert or a property leader with the ambition and desire to understand all of the specific disciplines and what it takes to keep them all running smoothly together.
About the two days Executive Development program:
Essential Skills for Successful Leadership
Explore what defines leadership success
Focus on your own leadership style, cultural intelligence, and motivational skills
Understand how to inspire high levels of performance from all types of individuals
About the three following days:
You will be able to develop an overall Commercial Plan. This will expose you to certain elements that is very important for you to understand as a leader and that you do not come across often in other programs.
Topics include:
Distribution strategy
Commercial Technology strategy
Branding strategy
Building commercial teams
Customer Centricity
Data and CRM strategy
Calculating ROI on marketing and sales activities
Sales Theory, Sales Strategy, Sales Leadership and Hands-on tips
Price for HSMAI Region Europe members per person: EUR 2900 ex VAT including full day program, material, coffee, lunch and dinner
Price for Non-members per person: EUR 5900 ex VAT including full day program, material, coffee, lunch and dinner
Secure space for you and/or your best team members already now! Please contact us at postbox@hsmai.eu
Meet some of our Advisory Board members:
I work for a company that is large locally but small globally – that's why it is really important to connect with colleagues within the industry to discuss on relevant topics and learn from my peers. HSMAI gives me an opportunity to do so.
Nina Nieminen
Director of Revenue management and Distribution, Sokos Hotels and chair of the HSMAI Region Europe Distribution Advisory Board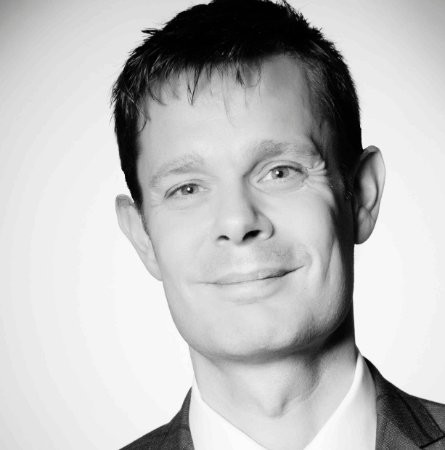 The HSMAI is a fountain of knowledge and expertise, not only in the field of Sales & Marketing, but in Hospitality in general. Being a member is a great way for me to keep learning about our industry, meet with senior leaders and recognised specialists and, of course, broaden my network. It also helps me bring the outside in and share this with my colleagues, which in turn benefits IHG.
Gil Mulders
Head of Learning Europe at IHG – InterContinental Hotels Group and chair of the HSMAI Region Europe People & Culture Advisory Board
Sometimes when you are working in a company you tend to get into a state of home blindness where you get stuck into an Inside-Out perspective. To avoid that I try to broaden my perspective and knowledge by participating into different conferences and networks. HSMAI Sales Advisory Board consists of different type of companies and individual competences from both larger as smaller companies. I get the opportunity to contribute to develop our industry and in the same time fuel my own knowledge in Sales by being a part of it.
Anant Vithlani
Vice President Sales, Nordic Choice Hotels and chair of the HSMAI Region Europe Sales Advisory Board
We have joined HSMAI REGION EUROPE because it gathers influent and highly committed professionals who are aiming to reflect, act and make an impact on the Hospitality business. Being part of the new People & Culture Advisory board is a unique opportunity for me to work actively on topics such as the attractiveness of Hospitality for talents. It is also a fantastic platform for supporting leaders in acquiring, developing and retaining great people in their organization.
Frederic Toitot
VP Learning & Development Revenue, Digital & Distribution
Global T&C, AccorHotels and member of the HSMAI Region Europe People & Culture Advisory Board