HSMAI Region Europe Roadshow in Dublin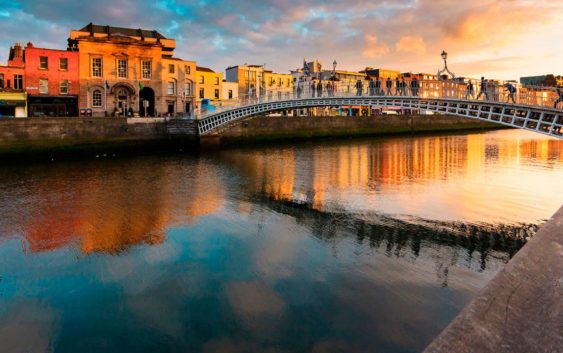 HSMAI Region Europe would like to invite you to join us for a interactive breakfast in Dublin Wednesday June 14th from 09 AM to 11.15 AM
This breakfast meeting, followed by networking, is FREE for both HSMAI members and non members if you are working directly in the hotel and travel industry. Sign up today!
HEDNA
Our breakfast meeting will take place at HEDNA's Global Distribution Conference:
Address
The Croke Park Hotel
Jones's Road
Dublin
HEDNA have given HSMAI members a special price to attend their conference:
Price: $395.00 HSMAI Education Tuesday Pass
Price: $1,195.00 HSMAI Full Three Day Conference Pass
Price: $995.00 HSMAI Tuesday + Wednesday Two Day Pass
Sign up here for HEDNA: https://hedna.site-ym.com/events/EventDetails.aspx?id=962756
Please note: You will not get access to HEDNA with the HSMAI ticket and the other way around. Two separate events but we support each other!
WHEN
WHAT
WHO

---

09:00
Welcome and breakfast

---

09:15

Digital Trends: Now, Next, Long
Anastasia Mariussen, Senior Account Manager & Strategist, Europe, Middle East and Africa Headquarters, Google

---

09:45
Roundtable discussions – Session 1
Concurrent sessions held by specialists in their field.

---

1. Mobile Dynamics: optimising your website for mobile booking and marketing
Digitalisation has brought choice to consumers. Hoteliers have had to develop multi-channel distribution strategies. The biggest players have developed omni-channel strategies to ensure their customers enjoy a seamless and consistent experience whether they book online through mobile, tablet, desktop or offline in a store or over the phone. This interactive presentation will explore more about how digital technology has changed the way hotel brands connect with guests through a 24/7 relationship both in and out of stay, and from finding a hotel, to checking in, during the stay and after departure.
Rich Tuckwell, VP of Sales and Marketing, Avvio

---

2. Channel Optimisation– Finding the right channel mix to drive future revenue. Join us for a discussion on how to effectively optimise your channels to maximise revenue.
Jens Boecker, Director Business Development, OTA Insight

---

3. How to identify the "sweet spots" of maximizing ancillary revenues throughout the life cycle of your guests, without nickel-and-diming them.
Incremental Revenues. We all want them, right? We all know our hotels have plenty of opportunities. But at what point is the guest most likely to pay up? Do we know what they are buying? At what point do you present additional offers to your guests? Are they unique and are all hotel departments involved in this process?  What channels are we suing to communicate with our guests? Do they work? All questions every hotelier should ask themselves. Do you?
Darko Bosancic, Regional Director, Business Development- EMEA at Nor1

---
4. Shifting revenue share from OTA to direct — Strategies to increase direct bookings
Even shifting just a few rooms per day from OTA bookings to direct bookings can make a big impact to your hotel's profits. But how can hotels implement a successful direct booking strategy? There is more to it than simply setting up a hotel website. In this roundtable, we'll talk about key strategies that hotels need to know to boost direct bookings. Specifically, we'll cover website and booking engine optimization, and how to use the same tactics that OTAs use on their own websites to increase bookings. We'll also discuss how digital marketing plays an important role in the sales cycle and how to use it to direct traffic to your own site instead of OTA sites.
John Power, VP of EMEA Sales at Travel Tripper

---

10:05
Roundtable discussions – Session 2
A repetition of the above mentioned roundtable session 1, in order to allow participants to cover topics of their own choice.

---

10:25
Roundtable discussions – Session 3
A repetition of the above mentioned roundtable session 1, in order to allow participants to cover topics of their own choice.

---

10:45
Speaker(s) and all the partners on stage together for Q & A

---
There might be some changes to the programme.
A big thank you to our partners in Dublin: