Call for Nominations HSMAI Region Europe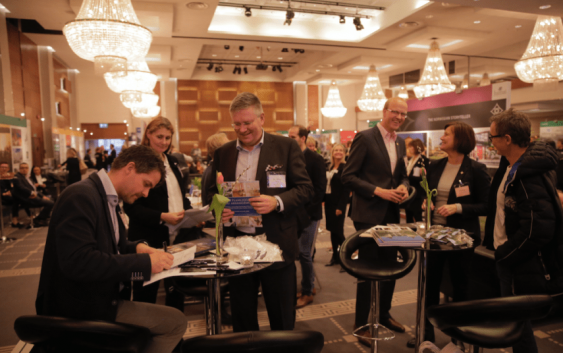 Dear members of HSMAI Region Europe
Nominations are now being accepted for seats on the Board of Directors for HSMAI Region Europe, starting 2018. All nominations must be received no later than October 2nd in order to be considered by the committee. The ballot will be voted upon by the National Advisory Boards on October 12th in Amsterdam. Board positions are for two-year terms and normally 2-3 Board meetings are held each year. Elected candidates will attend their first Board meeting in January of 2018 for the 2018 and 2019 term. An executive committee will be established amongst the board members, in order to ensure continuity and long-term predictability.
During the last 2 to 3 years HSMAI in Europe has moved away from the chapter model and have become a Pan European organization. We want to have Board members from all our key markets in Europe to reflect this new situation. We are looking for candidates that believe in HSMAI, our Vision and Mission and our role in the industry. The ideal candidates have;
– A current employment in the hotel and travel industry
– A passion for the industry beyond the company they are working for
– A pan European background, preferably from top management
If you are interested in more information please contact us at postbox@hsmai.eu
Have a good day!
Best Regards,
Martin Jørgensen, Independent advisor
Michael Nowlis, Associate Dean, School of Management, Cornell University
Hans Poortvliet, Managing Director HSMAI Netherlands
About HSMAI Region Europe
HSMAI – Hospitality Sales and Marketing Association International – is a global organization founded in the US in 1927. The Hospitality Sales and Marketing Association International (HSMAI) Region Europe is the European arm of the organisation.
Vision
The leading meeting place of the industry.
Mission
The Hospitality Sales and Marketing Association International (HSMAI) Region Europe is committed to growing business for the hotel, event and travel industry and their partners, and is the industry's leading advocate for intelligent, sustainable revenue growth on a local, national and European level. The association provides practical tools, insights, and cutting edge expertise to enable knowledge sharing and enhance professional development as well as fuel sales, inspire marketing, transform businesses digitally and optimise revenue.
Service Pledge
• We pledge to provide transparent and neutral environments
• We pledge to drive personal and professional growth
• We pledge to be your industry point of reference
• We pledge to provide you with cutting edge tools to grow your business
• We pledge to go above and beyond to engage you
Values
• engaging
• enabling
• connecting