Avvio makes executive appointment in preparation for new growth phase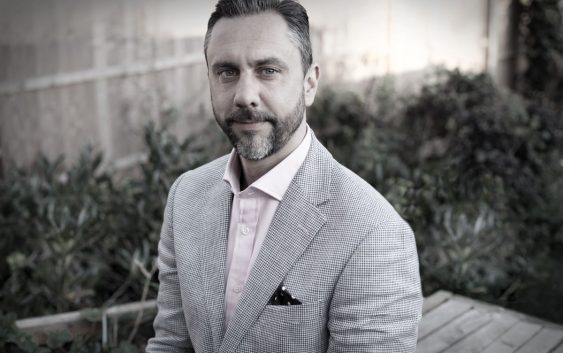 Global hospitality technology firm Avvio has appointed Michael De Jongh chief commercial officer (CCO) as it prepares for a new phase of growth and expansion into new territories.
De Jongh will also have a seat on Avvio's board. He joins from UK tech company Sage.
His appointment demonstrates Avvio's renewed focus on growth and its market leading position in the hospitality market, developing SaaS (software as a service) led solutions which produce significant uplift through direct booking sales for hotel businesses worldwide.
With an extensive background in transformational sales, gained in a range of technology-led environments, De Jongh's experience includes heading up global sales functions on fast growth scale-up initiatives for technology firms, such as Syniverse, Sybase and Judo.
'The sector is experiencing a watershed moment, in which which Avvio is leading the field. Hotels must offer their guests a personal digital experience with technology underpinning every aspect of the industry. There is so much potential for growth for our customers,' Michael De Jongh says in a comment on the appointment, adding:
'My role is to unlock the potential for how we add value to our current and future customers who are looking to us to support their business development with ground breaking technology-based solutions.'
'I hope to bring a new perspective to the sector and will be working with our experienced team to push Avvio into the next growth phase. I'm passionate about embedding an entrepreneurial mindset at every level of the business to empower new thinking which in turn will create positive results for Avvio and our customers,' he says.
'I'm excited about Michael's appointment and the experience that he's bringing to us from other sectors. We have a huge opportunity to replicate a fast growth strategy which other industries have experienced. We're on the cusp of a true evolution in the industry, and our shared vision is that Avvio is leading at the forefront and pushing the boundaries of where technology can take us all,' says Avvio's Co-founder and CEO Frank Reeves in a remark.
About Avvio
Avvio is the premium AI booking platform for hotels and accommodation providers. Founded in 2002, Avvio is committed to innovation and has grown year-on-year by developing cutting-edge technologies. The global business enables accommodation providers to drive outstanding growth in direct bookings through creating incredible personal customer experiences, while reducing their dependence on online travel agency channels. Learn more about Avvio at www.avvio.com.
Photo: Michael De Jongh, CCO, Avvio. Photograph from Avvio.