Welcome to HSMAI Europe's Digital Expert LAB, an eLearning program, available now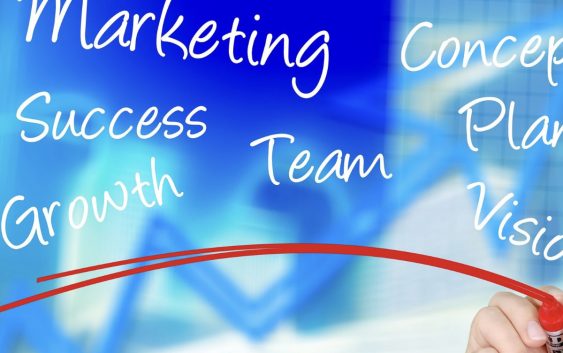 Currently working in a management role within hotel distribution and/or marketing? Taught by leading industry figureheads, HSMAI Europe's Digital Expert LAB courses will help upskill and develop your digital knowledge, enabling you to draw out new digital insights and make strategy driven decisions that benefit your company.
A big investment
HSMAI Region Europe has taken a big investment for the program and the new website (www.hsmai.eu) and has also over a lengthy period been working with a passionate group of industry experts amongst our members, on our latest educational initiative: The Digital Expert LAB. Together we successfully created a series of videos in which hoteliers and technology providers share their experience, ideas and tips – all centered around a topic relating to "digital".
HSMAI Region Europe's aim is to provide the industry with a source of information on Digital Distribution and Marketing, that will help to decrease the gap between inhouse knowledge and the fast changing developments in the digital world around us.
Free for HSMAI members
Following the many positive reactions on the LAB initiative from our Advisory Board members given prior access to it, HSMAI Region Europe now decided to offer the content to its corporate members for free. We encourage you to learn, stay curious and share with each other internally. Maybe let the HSMAI members in your management team use it to prepare your business and marketing plan? We are sure that it will create great discussions.
Why should you complete HSMAI Europe's Digital Expert LAB?
Inspiration: Digital is big business, and it's only going to get bigger! We need the right skills to maximise all of the opportunities that digital offers today
Together: HSMAI Region Europe wants to help bridge the gap between rapid digital developments and a need for in-house digital knowledge
Learn, Share & Create: Industry leaders and experts share their experience and provide hands-on advice to help you to identify and create new digital opportunities
Thank you!
A special thank you to two of our Advisory Boards for their guidance; the HSMAI Region Europe Distribution Advisory Board and HSMAI Region Europe Marketing Advisory Board. Press here to see the Advisory Board members.
We all know how to greet the guest warmly, provide a great experience and serve wonderful food. Unfortunately, for the modern Hotelier this is not enough. HSMAI Europe's Digital Expert LAB teaches how to professionally run, sell and market your hotel in the age of iPhones, Netflix and Uber

– Nils Korsvoll, VP Distribution, Eberry by Nordic Choice Hotels
HSMAI Europe's Digital Expert LAB is a unique initiative that provides a one stop shop for our industry to access a wealth of knowledge, delivered by industry experts and thought leaders, with a multi-channel, customer focused and commercially minded approach

– Suzie Thompson, VP – Marketing, Distribution & Revenue Management, Red Carnation Hotels
A big thank you to our members and partners for their contributions:
– AccorHotels
– Avvio
– Cendyn
– eHotelier
– Google
– Moevenpick Hotels & Resorts
– Sokos Hotels
– TripAdvisor
– 80 Days
Take advantage of your HSMAI Region Europe membership and download the Digital Expert LAB today: hsmai.eu/digital-expert-lab/
eHotelier.com are hosting our courses.
Not an HSMAI corporate member yet? Become a member today: hsmai.eu/about/