HERE ARE THE NORWEGIAN MICHELIN 2020 RESTAURANTS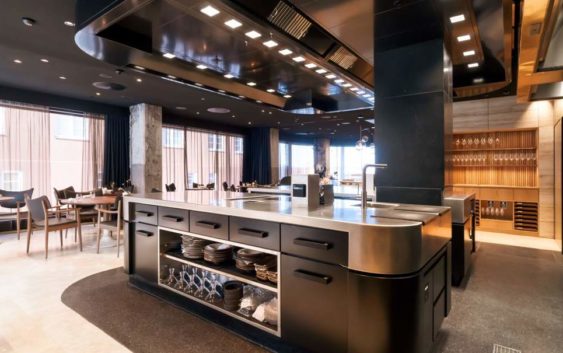 RE-NAA in Stavanger achieved two stars in this year's edition of the prestigious guide, while Speilsalen in Trondheim, Under in Lindesnes, Bare in Bergen, and Omakase Oslo join the exclusive club for the first time with one Michelin star each.
11 Norwegian restaurants are now included in the crème de la crème of Nordic eateries, and the Norwegian star count has reached 12.
Four new Norwegian restaurants join the ranks
RE-NAA in Stavanger has had one star since 2016. This year, however, the gourmet restaurant, led by chef Sven Erik Renaa, scooped no less than two stars.
"There are 500 restaurants with two Michelin stars in the world, so this is definitely the highlight of my career so far ", Renaa says to the Norwegian Broadcasting Corporation.
The newcomers on the exclusive list are Omakase Oslo?, Speilsalen in Trondheim, Under in Lindesnes, and Bare in Bergen, placing Bergen and Southern Norway on the Michelin map for the first time.
The Trondheim-based restaurants Fagn and Credo both hold on to the star they were awarded last year. The one-star restaurants Sabi Omakase in Stavanger and Galt, Kontrast, and Statholdergaarden in Oslo also continue the proud tradition they've been part of for the last years.
Restaurants that are worth the trip
In the culinary world, no distinction is more honourable than being included in the Michelin Guide, which was first published in 1900.
The publication was the brainchild of tyre manufacturing brothers André and Edouard Michelin and started out as a practical guide for motorists in France. But from the 1930s onwards, the guide was geographically expanded and thematically narrowed, with an annual distribution of stars to Europe's greatest restaurants.
Three stars in Guide Michelin means that the restaurant is "worth a special journey", two stars signifies that the food is "worth a detour", and one star suggests "a very good restaurant in its category".
Foto: RE-NAA