First ever Hospitality Technology Expo teams up with HSMAI Europe's Total Revenue Management Conference to offer a joint visitor package
Hospitality Technology Expo (HTE), the new dedicated event where Europe's leading hospitality technology professionals come to update their knowledge, network with peers and source new technology, has announced an exciting partnership with HSMAI Europe's Total Revenue Management Conference to offer a joint visitor package.
The joint visitor package, which allows industry personnel to attend both events is available now and interested participants can register at http://info.centaurexhibitions.com/q/1oUkw67NzdZqW/wv to get their passes and find out the benefits of attending.
Taking place the day after Hospitality Technology Expo ends, on Thursday 7 February at The Rembrandt Hotel in London, the third annual Total Revenue Management Conference addresses the unique challenges revenue management professionals face in optimising revenues across all profit centres. This includes developing a cross departmental revenue management culture, sourcing the tools and technology available, to support total revenue management programmes, and the implementation process. Text continues after photograph.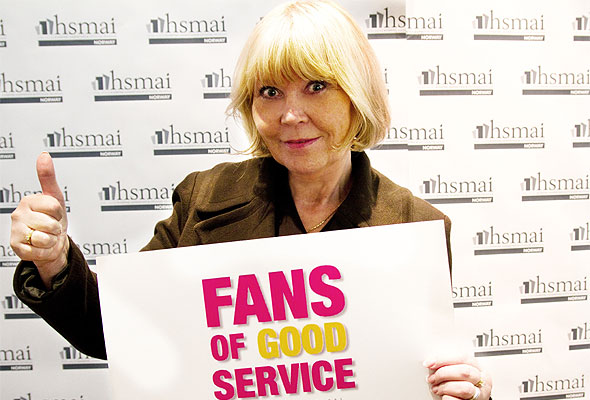 "We are thrilled to co-host a package representing so many aspects of the hospitality industry's current top priorities, namely technological advances, as well as the need to look at new ways of optimising hotel and travel industry revenue," says Ingunn Hofseth (above), President of HSMAI Europe, whose activities span across a large number of European countries.
Taking place on 5 and 6 February 2013 at Earls Court in London, the first instalment of the Hospitality Technology Expo is expected to attract upwards of 1,500 hospitality technology professionals to the show from across the technology and hospitality sectors. Visitors will be able to meet with countless specialist providers of hospitality technology products and services who will be exhibiting.
The new Hospitality Technology Expo boasts over 50 thought-provoking learning sessions, including practical case studies and interactive events, such as supplier masterclasses and industry round tables. Set to be the largest event of its kind in Europe, the Hospitality Technology Expo is focused on providing the industry with a relevant forum in which to share best practice, enhance guest experience, and improve business efficiency and revenues.
Top photograph: The Thames and Westminster, as seen from the London Eye. Photographer: Ralf Roletschek/Wikimedia Commons