Ukens navn: Roman Sucharzewski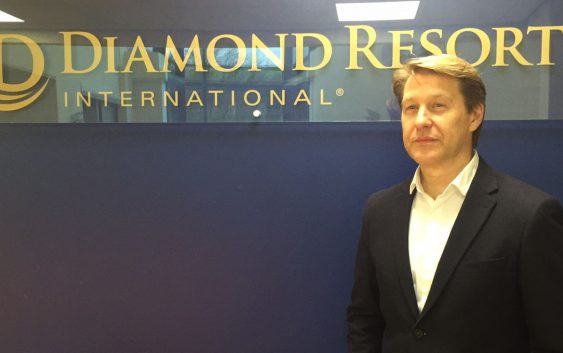 Roman Sucharzewski
Director Hotel Distribution & Marketing – Europe
Diamond Resorts International
Meet our new member of HSMAI Region Europe Marketing Advisory Board. He is based in the UK.
Q: What does a day at work consist of for you?
A: I would say that no day is the same, as I work closely with my marketing team in developing marketing and distribution strategies across our EU regions of responsibility. With managers based in UK, Spain and the Canaries, I can be often found sending emails at the crack of dawn whilst sat in an airport, waiting to travel to one of our Diamond (or industry event) destinations. Once there, we work closely with the various teams to maximise our position, both in the local and international markets.
Having said that, a high amount of planning does go into our key strategies, with regular monthly and weekly meetings, where we share issues, opportunities and objectives.
The weekly marketing planning session especially is encouraged as a 'structured' open forum which helps to fire up ideas and an environment for open discussion. A great way to build a team environment!
Additionally I hold responsibility for the EU Hotels contact centre based in the UK, which is part of our global 7 day a week service offering … where we pride ourselves on a quality service for our customers.
Q: What is the best part of your job?
A: I adore working with my teams, encouraging an empowering environment and nurturing a project to fruition!
Q: Do you have anyone you've looked up to?
A: I know this may sound politically correct, however I genuinely look up to the two people I currently report to.
Firstly Steven Dow (VP for Europe and current HSMAI vice chair on the Revenue Management Advisory Board), for his positive attitude, determination to succeed, and his infamous sense of humour.
Secondly Jason Toste, our Global VP, for his work ethic, support and directness!
Q: Do you have any nice traditions at your office?
A: We encourage a positive attitude in the office. Apart from the usual pizza/food team days, seasonal days (some wonderful Halloween outfits!!), we run a variety of fun competitions to recognise individuals on a great job.
Q: How long have you been a member of HSMAI?
A: I have been a member of HSMAI for three years and look forward to being a member for many years to come, as it continues to develop into an even bigger part of the industry.
Q: What do you think is the best thing about HSMAI?
A: From the first day I attended an HSMAI event, I was blown away by the energy of the people that look after HSMAI. This coupled with the ability to share ideas, makes it a great forum for understanding future industry trends and technologies.
Q: Are there any activities or projects you think HSMAI should start up?
A: I have always been passionate about people development, especially giving individuals early into the industry the knowledge and skills to do well in what is a great industry.
I am very lucky to work with great like-minded people … work in an industry that benefits and positively effects the customer, whilst at the same time privileged to see some great places around the world.
I applaud HSMAI for embracing the development of people in our industry.
Q: Describe your perfect weekend.
A: Now that the kids have grown up and the weekend taxi service has stopped … well nearly, my perfect weekend is spending time with my wife, either at home – or away, lounging at a nice hotel.
Q: If you were trapped on a desert island, what would you take with you, if you could choose one thing?
A: If I was alone on a desert island I would have to take my phone.
This would be for two reasons: As a music lover, it would have to be loaded with a large and diverse amount of tunes and artists, and secondly, so that I could speak to my team.
Q: What is the title of the book about your life?
A: An ever developing working guide to team work and positivity.
Q: What is your next travel destination?
A: I have just finished three days with my market manager team at this years WTM in London. Met some wonderful people, had some fruitful meetings and saw some great new industry initiatives.
My next travel destination is to Alpine Club by Diamond Resorts in Austria.
Q: Do you have any special hobbies?
A: I try to stay fit when possible. A hobby which I have to work at harder as I get older.
I enjoy cooking, especially for a group of friends – which probably explains the need to work harder at the fitness hobby!
Q: Thank you for your time. Do you have any personal comments?
A: I am proud to be asked and looking forward to working with HSMAI as a member of the Marketing Board.