Ukens navn: Andre Kaufmann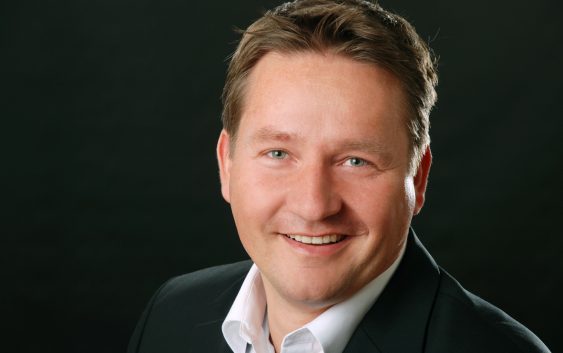 Andre Kaufmann
ReviewPro
Andre Kaufmann, representing ReviewPro for Germany, Austria, Switzerland and France is now certified as Executive coach to facilitate the HSMAI program Winning for customers service pledge program.
HSMAI Region Europe has developed an executive certification of its own to facilitate Winning for Customers the Service Pledge Program.
The Service Pledge Coach will be working with hospitality organizations to coordinate their efforts and maximize their team's approach to customer service. Every hospitality organization has a unique mission and style, so the Pledge is designed to take what is special, and ensure that all team members are behind it in the most effective way.
ReviewPro is the world leader in Guest Intelligence solutions for the hospitality industry.
ReviewPro's cloud-based solutions enable clients to obtain a deeper understanding of reputation performance, as well as operational/service strengths and weaknesses. We provide actionable insight, to increase guest satisfaction, rankings on review sites/OTAs and ultimately revenue.
Q: What experience do you bring as an Executive Coach?
A: My passion for the goal to achieve a unique guest experience was the reason for me to further work in this exciting industry. The experience of leading teams in multiple departments however taught me how hard it is to provide this exceptional service in all areas of contact with our clients and this understanding for the challenges still exist. My career brought me to a training and consulting company where we could show and prove what impact on revenue it makes to address the guests needs and today I am in the lucky position to work for a technology company that supports that Hotels to increases the communication with their guest and following the guest feedback it implements data driven processes all with the goal to provide an upgraded guest experience.
Q: Why do I think you should attend this program?
A: Like myself, every individual has its own idea about what the perfect service for clients of the company I am working for should look like. For companies it is therefore critical that each employee, no matter what department, is contributing to the goal of the company. Implementing processes and measurements that assure these targets are being achieved even when the company is facing new challenges support the success of organizations moving forward.
Q: Why would your customers say you would be good for the organization to manage this program internally across departments?
A: My passion for the service industry, my understanding of today's challenges in hospitality, but also its opportunities, and my goal to inspire.
HSMAI Region Europe congratulates Andre Kaufmann! You will meet him in London in September.