HSMAI Region Europe and the Ecole Hôtelière de Lausanne enter partnership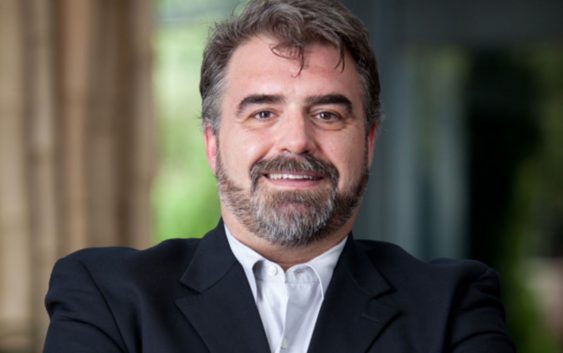 Senior lecturer at Ecole Hôtelière de Lausanne in Switzerland, Scott Dahl, with a long and impressive career in hospitality, now joining HSMAI Region Europe's Revenue Management Advisory Board, expresses optimism on behalf of the hospitality students soon to enter our profession, as the world-renowned Swiss school enters full HSMAI membership.
'We are extremely pleased to welcome Scott Dahl on the Revenue Management Adisory Board,' HSMAI Region Europe President and CEO Ingunn Hofseth (below) says. 'His impressive career, work capacity and refreshing views make up a very useful asset for us, as we continue our efforts to improve the industry's revenue optimization,' she adds, and has a point.
Prior to relocating to Switzerland to teach, Scott Dahl served as the Corporate Director of Revenue Management at Apple Leisure Group, located in Newtown Square, PA. A veteran of over 30 years in the hospitality industry, he has held various senior level Revenue Management leadership positions, including Vice President of Revenue Management at Hersha Hospitality Management in Philadelphia, PA and Senior Vice President of Revenue Management at Sunstone Hotel Properties in Southern California, where he was instrumental in guiding the top line revenue efforts that resulted in Sunstone's successful IPO in 2004. He also held above-property positions at Lodgian and Interstate Hotels.
A Top Extraordinary Mind
Scott Dahl was recognized in 2006 as one of The HSMAI Top 25 Extraordinary Minds in Hospitality Sales, Marketing, Revenue Optimization. From 2006 to 2011 he founded and managed Hotel Revenue Resources, Inc., and the company continues to successfully provide Revenue Management technology and services to a number of hospitality management companies throughout the United States.
Mr. Dahl is a graduate of The University of Massachusetts with a degree in Hospitality and Tourism Management. Prior to specializing in Revenue Management he held a total of twelve hotel operations and sales positions at ten different hotels throughout the United States. He has direct experience with all segments of the US lodging market, plus deep experience both managing and traveling throughout Mexico and The Caribbean.
Happy to give back
'After 30 years in commercial enterprises it's been amazing to return to academia, for several reasons, both personally and professionally. Personally, because the energy of being on a university campus, surrounded by high achieving and highly motivated young adults is amazing. Their enthusiasm, naïveté, and even sometimes their hubris, makes every day interesting,' he says, continuing: 'Professionally I love the hotel business. It has been very good to me, and I am really proud to have an opportunity to give back. Clearly, I had to do some stuff beforehand to justify being here, but no doubt, this has turned out to be my dream job.'
'Have you noticed a significant development of the hospitality students' curricullum, compared to your days?'
'That's a little hard, because I studied in the US, at the University of Massachusetts, and now I'm teaching in Europe, but I would say that the hospitality curriculum has evolved as the industry has evolved. For example, when I graduated in 1986, no one had even heard of revenue management. Now, it's taught to some extent in every program. At EHL, we have one revenue management course that is a core requirement, plus a separate required distribution course, and a couple of more intense subsequent electives as well. I also think that while I was exposed to a number of early industry-academia partnerships as a student, time has allowed those relationships to become more direct and better defined.'
Big data really not all that new
'Overall I think our biggest challenge is unchanged from when I entered the industry over 30 years ago. That is finding and retaining the best talent. For revenue management, the biggest challenge is also the greatest opportunity, in the form of continually evolving information, and how to apply this information to run our hotel is better. I'm not a big fan of the term big data, because I think it portrays this as a recent event, when in fact revenue managers have been asked to continually understand and utilize new data ever since it became a discipline in the industry. For example, I remember receiving my first STR report. It was a single page, yet we had no idea initially how to use that information to run our business better, so I would say big data has been going on for over 30 years,' Dahl declares.
'I think by far the best way that we can help the industry is by ensuring that its future leaders are best prepared for the task. The fragmentation of the industry makes it very difficult to sift through all of the different strategies and opinions, in order to have a single, clear, mandate. To me, a body like HSMAI is in a unique situation to perform that role very effectively.'
But how does EHL play a part in the further education of professsionals already actively practicing the trade?
'I think there are several ways for EHL to play a part in the further education of professionals already actively practicing the trade. The first is that we offer a number of MBA programs, including our online MBA, which has been developed to allow industry professionals to pursue an advanced education, while not discontinuing their careers. Next, I would say our alumni network plays an enormous role in connecting professionals with new opportunities. They are also one of the largest audiences for hospitality insights,' Scott Dahl explains, 'and monthly online publication that EHL produces, including articles and research summaries on many of the current hot topics. Finally, I would say EHL's commitment to HSMAI will provide another similar platform to more closely connect those who do research in the hospitality industry with those who are in the trenches, doing the job every day.'
'HSMAI's CRME program absolutely fantastic'
'I think HSMAI Global's CRME (Certified Revenue Management Executive) program is absolutely fantastic. Clearly, there is a benefit to having consistency in the industry, at a minimum with the terminology we utilize, as well as the basic best practices. Keep in mind that in many countries two different companies discussing things like pricing strategy can even be against the law,' he says.
'This is where an industry organization, such as HSMAI, that understands how to navigate through these conversations without creating liability can serve a very specific role. For professionals, it's hard for me to see that there's any greater potential benefit than the networking opportunities that HSMAI presents. Where else would a relatively new manager, or even someone working on a degree in hospitality, have the opportunity to interact with the senior leaders that are so kind to make their time available in our organization. Additionally, on top of the direct benefits that each receives for their annual membership, they need to understand the funding and organization that is dedicated to preserving the long-term health of the industry that they have chosen to use to put food on the table and a roof over their head.'
'I think a major role HSMAI Region Europe's Revenue Management Advisory Board is that of an impartial body that is dedicated to making the industry stronger, overall. This takes place simultaneously to every company working to strengthen itself, but I think the central role can only be achieved by an impartial organization with strong connections to the industry's leaders.'
'The travel and hospitality industry is among the world's fastest growing. Any thoughts on how to develop and maintain the momentum?'
'You're absolutely right. Just like everything else in the world, the speed of change in the hospitality industry has increased greatly in the last few years. For me it seems like the right thing to do is get out of its way. Of course I'm kidding, but not entirely. For example, on a weekly basis I'm approached by students with innovative ideas for startups in the hospitality industry. Some of them are great, some of them are absolutely nuts, and some of them are little bit nuts with the potential for greatness. For me, as the next generation of hoteliers enters the business, they will continue to drive change. Often I feel like my role is to help them do so without having to make the same mistakes that I did.'
'What do you consider to be your personal strengths?'
'First, I would say I have an unusually high capacity for work. At times it probably made bosses crazy being a little too last-minute, but I would say if the task was possible, I would always find a way to get done. Next, being willing to be a little different. That hasn't always been a benefit, since sometimes fitting in is clearly the smarter play, but definitely that has helped me far more than it hurt. Finally, I believe that work should be enjoyable and rewarding, and as a leader, I always made it a priority. That has allowed me to both attract and retain great talent, many of whom worked for me at multiple stops in my career, and now many of them have gone on to lead revenue management departments of their own,' he says.
Intense and competitive, but fair
'If friends and colleagues were to describe me, first and foremost they would either say that I am passionate or very intense, based on how you asked the question. They would also say that I'm fair and highly competitive. They would also tell you that, even going all the way back to my days of running housekeeping departments, there is not a single task that I would ask someone to do that I would not be willing to do myself.'
'If I were to ask you to give a brief description of EHL, its student body, faculty, history and academic standards, how would you respond?'
'I would say that we've struck a very effective balance between tradition and innovation. We're very fortunate to attract an extremely high caliber of students from a variety of backgrounds. My most recent marketing class of 120 students had representatives from almost 30 countries. Academically, being able to attract this caliber of student allows us to teach at a very high level. In my final year revenue management elective course my students evaluate a portfolio of real hotels, using the information Revenue Managers rely on, like segmentation and STR reports, then develop corrective action plans. The quality of the work that they produce still amazes me,' he says, adding:
'As far as faculty I think we have a great balance between researchers and practitioners. On the last day of school before this summer's break, I had lunch with three PhDs and three others with a combined excess of 80 years of hotel industry experience. Finally, history sets us apart a little. This year EHL turned 125 years old.'
An amazing dining experience
'I understand that EHL's very own restaurant, manned by EHL students, supervised by your teachers, Le Berceau de Sens, boasts a star in the Guide Michelin, citing the restaurant as 'Top of the class'. Is that emblematic to the school's approach to education?'
'Actually, the star would be better described as an asterisk. It is a teaching environment, which makes it quite unique. For example, my last dinner there we were offered wine by a student who pronounced the 't' in Pinot Noir, then she was subtly corrected by the Master Sommelier looking over her shoulder. Not exactly Michelin service, but still an amazing dining experience.'
'The food, also being prepared by students under expert watchful eyes, rivals any Michelin experience I have ever had by the time it leaves the kitchen. And yes, it is a perfect example of EHLs approach to education. Personally I think by combining some of the great minds from our industry with a very hands-on opportunity to experience it, strikes a perfect balance. It's a lot more like the continuing education that anyone going into hospitality is signing onto for the rest of their lives.'
Scott Dahl is very content with the EHL-HSMAI Region Europe partnership currently in the making. We wanted to know what that would imply, in terms of student and faculty involvement, and also other HSMAI advisory boards.
A partnership with a potential
'In addition to my participation in the revenue management advisory board, I think there are a number of meaningful outcomes that we can expect. There are a lot of really smart people at EHL. For example Dr. Carlos Martin Rios, a respected professor and researcher on innovation in the hospitality industry and Dr. Elisa Chan, who is doing some amazing research in the field of service marketing, have both expressed interest in contributing to the respective advisory boards. I am sure there will be more as we continue understanding the needs and opportunities,' he explains.
'When it comes to students, based on their enthusiasm for all things connected closely with the industry, we can't wait to begin heavily promoting the student memberships this fall. If you think about it, no one needs these networking opportunities more than someone who is in the first stage of starting a career in our business. I think it is super visionary for HSMAI to be focusing this much effort on the future manpower needs of our business. Every day a couple thousand of what I would consider to be the cream of the crop of these future stars put on business attire and make their way to our campus. For this reason alone, this partnership seems really obvious,' Scott Dahl concludes, and Ingunn Hofseth concurs:
'We are very hopeful that EHL's involvement will contribute to a stronger student involvement in various HSMAI bodies, for the benefit of themselves, as well as the travel and hospitality industry,' she says.
Top photo: Scott Dahl, senior lecturer at the Ecole Hôtelière de Lausanne in Switzerland – and member of HSMAI Region Europe's Revenue Management Advisory Board.